Anza-Borrego Desert State Park: Memorable hike on Palm Canyon Trail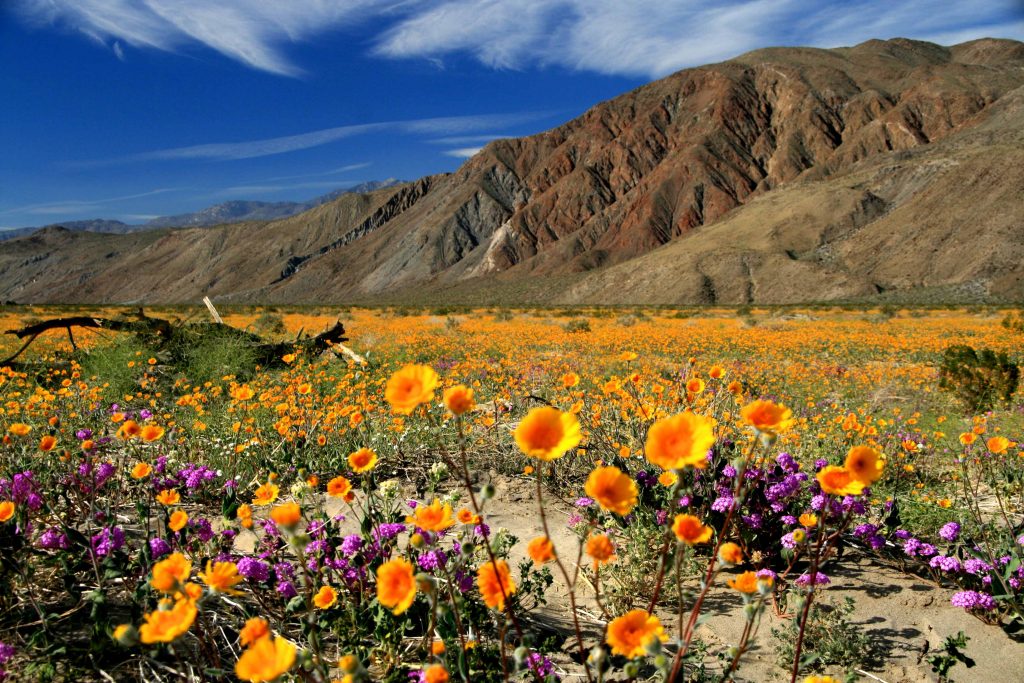 The arrival of spring represents pleasant weather, cool breezy wind, blankets of colorful flowers and greenery at its best!
Bestowed with pleasant weather all year round, San Diego turns even more beautiful as spring season approaches. It's an ideal time for visitors on a vacation to San Diego, to experience natural beauty at its best and enjoy spring wildflowers in full bloom at the Anza-Borrego Desert State Park.
Being the largest state park in California; Anza-Borrego Desert State Park is widely known for its wildflowers, wilderness and hiking trails. It is definitely an ideal place for desert adventure seekers especially in the Spring as the summer heat can get overbearing.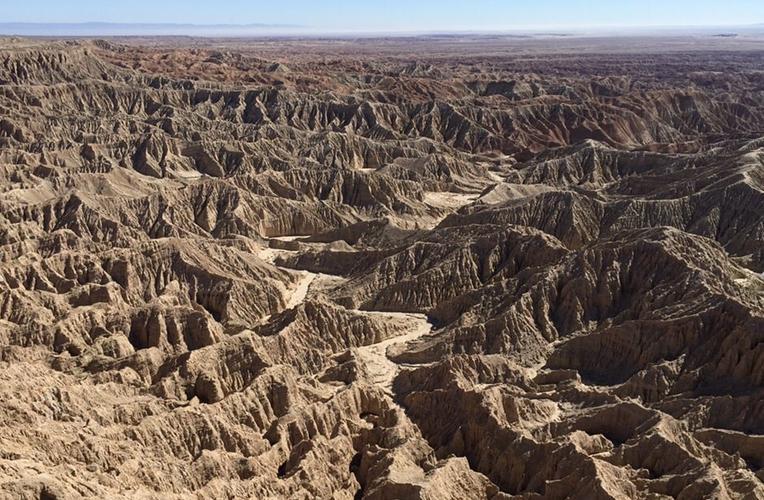 Also, spare a day to go on a Palm Canyon Trail in Anza-Borrego Desert State Park which is popular among hikers. This 3 mile trail begins at the Borrego Palm Canyon campground and concludes at the lush palm oasis that takes about 2 and half to 3 hours to complete.
Anza Borrego Palm Canyon Trail is characterized by its varied landscape conditions as you move from one habitat to another. The trail begins with a dry, barren ground where you get to see low bushes and large boulders. If you are lucky, you might get to spot rare bighorn sheep roaming along the cliff side.
When you reach the middle of the trail, you will see green landscapes with water and lush bushes. The trail ends at the Palm Oasis where you can relax, have a picnic and explore the waterfalls.
Check out the visitor center, pen from 9am to 5pm.
Stay in one of the conveniently located San Diego hotels from where Anza-Borrego Desert State Park, beaches and other attractions are nearby.
California Suites Hotel is one of the leading San Diego budget hotels which is located right in the heart of San Diego from where you can get to various tourist destinations easily. Known for its dependable services, this budget San Diego hotel provides continental breakfast, Internet access, large heated swimming pool, free parking, safe deposit box, spa tub and more.