At Coronado Beach………there is nothing called boredom!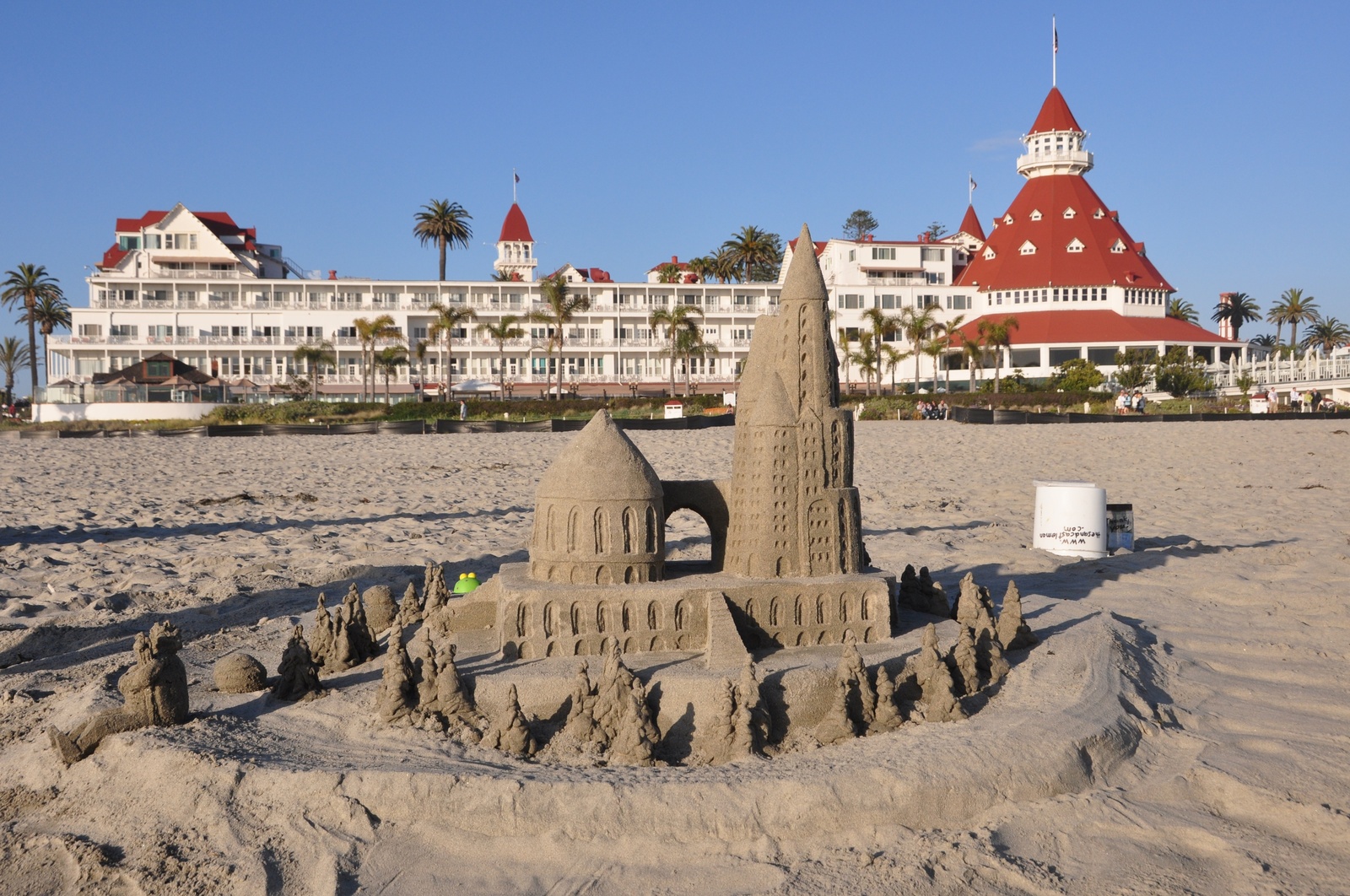 Flanked by the San Diego Bay on the one side and the Pacific Ocean on the other, the City of Coronado is home to sprawling beaches and awesome tourist attractions.
Of all its scenic golden beaches, the Coronado Beach located on the ocean side of Coronado Island is a perfect beach to spend an entire day sunbathing under a bright big umbrella and watching the orange sun go down across the horizon.
With its widest expanse of sand, Coronado Beach has plenty of space for kids and adults to play ball, fly a kite, build sand castles or simply stroll or run around on the sand. The Beach is an ideal place for those who prefer water sports such as swimming, tide pool exploration, surfing, fishing or sailing.
For those who prefer to stay out of the water, Coronado Beach offers plenty of other activities. You can bike, rollerblade, fly kites flying, play beach volleyball or shop. And whenever you are hungry, indulge yourself in a variety of delicious foods available at the nearby shops.
Lifeguards are present all the year around on the Coronado beach. There are restrooms and showers and there is also an off-leash area where pets are allowed.
With no Entry and Parking fees, the place is busy all the year around.  As getting  free parking can be quite challenging at times, it is better to arrive early to get the best spot. Moreover, while visiting the Coronado Beach, be sure to take out time to visit some outstanding parks nearby such as Glorietta Bay Park and Spreckels Park which are popular with the kids.
During peak season, getting a good lodging in San Diego can be tough. Besides, to enjoy the beaches fully, go for an accommodation which is nearby.
Coronado Beach is just a short car trip across the San Diego Bay Bridge from downtown San Diego which is very near to our California Suites Hotel. We are always at your service to provide you with the best and most affordable accommodation in San Diego. We would say, book your rooms with us as early as possible to beat the rush.