California Suites Hotel Announces Kim Caballero as New General Manager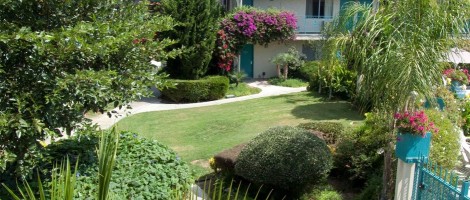 Planning a trip to San Diego? Good for you! San Diego is a wonderful Southern California town with plenty of attractions, eateries, and things to do and see. Here one finds miles of clean, sandy beaches that can be enjoyed year 'round. Of course, Balboa Park and the famous San Diego Zoo are here, as are Sea World, the Star of India, Lego Land, the Gaslight District and Old Town.
Guess what all these places have in common: they are all within a few minutes drive from California Suites Hotel. Conveniently located on Clairemont Mesa Boulevard, California Suites Hotel offers short- and long-term accommodation that is centrally located and quite affordable. In fact, this friendly hotel offers some of the very best budget room rates in the entire city of San Diego.
The hotel is delighted to tell travelers that they are under new management and newly refurbished, as well. The announcement that Kim Caballero now fills the position of General Manager is welcome news to visitors and locals alike.
California Suites Hotel provides a perfect holiday headquarters and home-away-from-home refreshment, relaxation and sleep spot for families, couples and individuals visiting America's Finest City. It takes time to enjoy everything that San Diego has to offer. Anyone who intends a week or more in this wonderful Pacific coast city, and doesn't want to spend a small fortune on lodging would do well to book a clean and comfortable room with kitchenette at California Suites Hotel. Guests save even more money when they eat some meals in your room, in lieu of restaurants. Every room at California Suites Hotel boasts a refrigerator, prep sink and microwave oven.
Guest of the newly refurbished property enjoy a range of amenities, including
* Newly remodeled lobby
* Newly remodeled reception area
* New flat screen TVs
* Updated laundry facility for guests
* Wonderfully renovated swimming pool and spa
* Beautiful new landscaping and tropical gardens
* Rebuilt central pond and garden
* Totally updated interior room design and décor
* Completely free WiFi in all rooms and public areas
* New upstairs luxury suites
* More upgrades are being planned right now
The hotel welcomes singles, couples and families and invites everyone to start their sensational San Diego day with a yummy and free early-morning breakfast.
In all honesty, not all the property's past reviews were favorable. The hotel hopes the public understands that any negative reviews occurred in the past, before Kim Caballero took over as new General Manager. Kim's enthusiasm, combined with a healthy remodeling budget, recreates the California Suites Hotel in style.