Carlsbad Spring Village Faire: A Great Day to Visit San Diego
Hundreds of booths fill the streets of the seaside city of Carlsbad, offering everything from trinkets, accessories, plants, clothes, home products, decorative materials, art, and antique pieces. Whatever your interests are, you will be sure to find something worth buying. And even if your pockets won't allow you to spend a single dollar, your eyes will be satisfied feasting on all the crafts around. You may even get an idea of your next home project or hobby.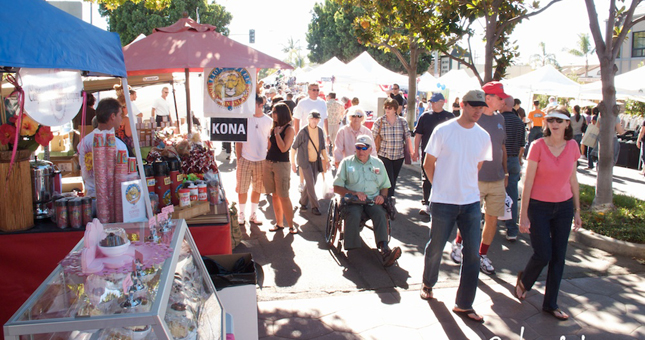 For those who want to have a taste of real good food from around the globe, the event is also a perfect place to invade. You will see a wide selection of international cuisine to satisfy your cravings. The international food court offers dining choices from every continent. More than 50 food vendors will be ready to serve you.
Kids will also enjoy the event as there are a lot of things they can do. Games and freebies in every corner will surely delight your little angels. There are also other activities for the young like the super slide, rock wall climbing, bounce horse, face painting, and arts and crafts.
At night, the busy streets turn into a very wide concert venue as the Rotary Club of Carlsbad hosts a beer and wine garden with a large screen TV and live performance from different bands. This year, the annual Carlsbad Spring Village is scheduled for May 4, 2014. Come by and your day will surely be filled with fun and excitement.