Come to La Jolla Cove ….. A diving paradise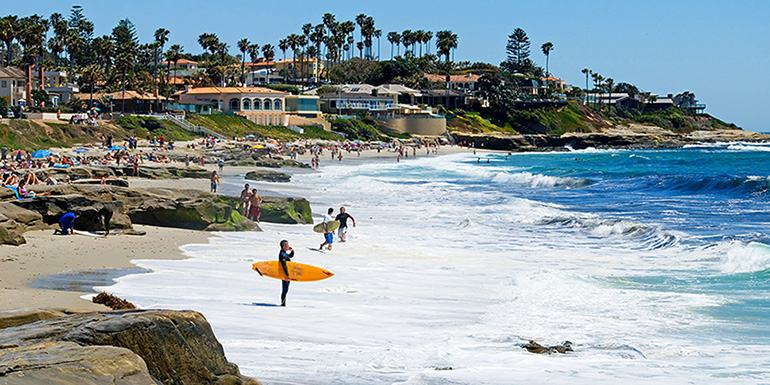 Just a short walk from the La Jolla commercial area, lies one of the most beautiful beaches called La Jolla Cove. Located in the La JollaUnderwaterPark ecological preserve, La Jolla Cove is surrounded by beautiful cliffs and offers some magnificent views.
Considered to be a world famous diving site, the feature that sets La Jolla Cove apart is the awesome diving experience it offers. Whether you want to dive during day or in the night, La Jolla Cove would never leave you disappointed.
The best time to dive is early in the morning when parking is easy to get in one of the paid lots or go for diving in the night when the rush is over. Be it day or night, diving in La Jolla Cove is an experience that you would never get anywhere else. With its abundant undersea life, La Jolla Cove undoubtedly, is a paradise for any die-hard diver.
La Jolla Cove is home to a great diversity of marine animals. You will find some magnificent lobsters in the area. But don't try to touch them or catch them. Catching marine animals is forbidden in La Jolla Cove.
You can dive, swim, and snorkel in the calm, clear and deep waters of La Jolla Cove.
Lifeguards are stationed year-round for your safety. Even if you are not the adventurous type, you can simply spread a towel, lie down and sunbathe, read a book or picnic with your group. La Jolla Cove has got everything to make your day thoroughly enjoyable.
La Jolla Cove in San Diego is something, you must include in your itinerary. As far as lodging in San Diego is concerned, we provide the ideal accommodation and facilities at budget prices. Our hotel is located nearby to La Jolla Cove from where you can just stroll down to the beach.
Dive in and let the crystal clear waters of La Jolla Cove take you into a different world altogether. Come and have a diving experience of a lifetime!