Don't Miss the Wave House on your San Diego vacation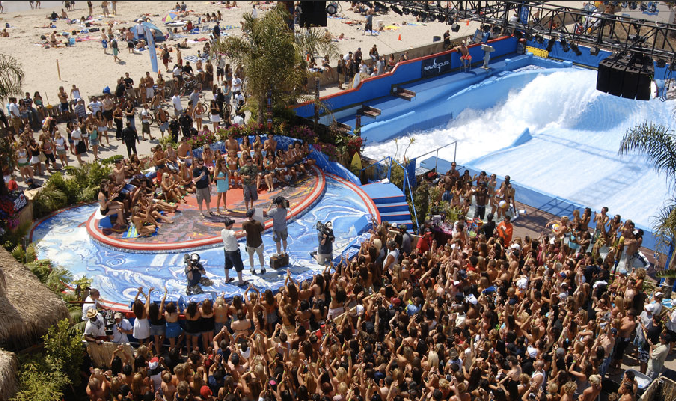 A trip to the Wave House in San Diego, transports you right into the hub of the Colorful youth culture of this enchanting city. Wave House is a unique entertainment and bar and restaurant complex where commuters can enjoy walking barefoot on the sand under the azure sky.
At the Wave House Athletic Club, you can enjoy a ride at the famous FlowRider Wave which rumbles as much as 100,000 gallons of water as fast as 30 MPH, creating waves as big as 10 feet for you to enjoy. The best part is that you get to see the awesome power of the ocean in an area which is just about the size of a living room.
The fun doesn't stop here. There is also this Olympics-sized swimming pool for you to enjoy free swims and games. This is the place for non-stop live music and DJs, food and drinks and the sights and sensations of the happening lifestyle of California. With three restaurants, multiple bars, and a jam-packed event schedule, there can be no better place to get the feel of a rocking beach party, especially for tourists who are on a San Diego vacation.
Plus, the Wave House is also in the same area as the historical Belmont Park. Where you can also enjoy the Giant Dipper roller coaster during your San Diego vacation.
Pic Courtesy: Wave loch