Downtown San Diego – An Experience to Remember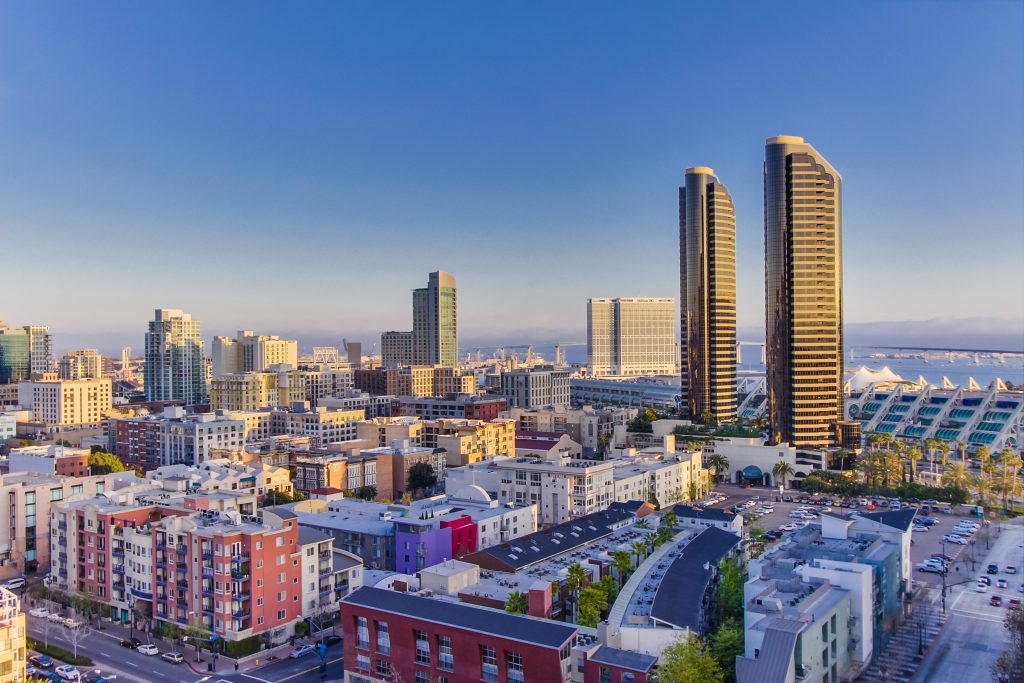 The buzzing nerve center of San Diego is its famous Downtown area, a haven for tourists enjoying a San Diego vacation. This whole area offers so many attractions that at times tourists are left wondering what to see first. If you are on a San Diego vacation, you are sure to fall in love with this place.
Action doesn't stop at Downtown San Diego. It has something for everyone. Simply strolling down the well maintained paved walking path of the beautiful place called Embarcadero to soak in the picturesque view of the San Diego Bay, North Island Naval Station and the ships sailing around the harbor is an experience in itself.
If you are a history buff, a visit to the USS Midway Museum is a must. You can see a real aircraft carrier up close here. Entry for kids of five years old and below is free at the USS Midway Museum.
San Diego itself is a shopper's paradise. And Downtown San Diego lets you indulge yourself, no holds barred. You can flag off your shopping spree with a visit to the Horton Plaza, the centerpiece of downtown San Diego. This open air venue is a multi level mall with plenty of small and big boutiques, gift shops, and delicious eateries. In fact, the imposing building of the Horton Plaza is a breathtaking example of architectural excellence.
Another not-to-be-missed place in Downtown San Diego is the Seaport Village. This shopping and dining complex overlooks the bay in San Diego, California. The place is marked by its several freestanding buildings in various architectural styles, from the pristine Victorian to the traditional Mexican. Moreover, the complex also boasts of novelty shopping centers, restaurants offering ethnic foods and live music shows.
The last stop at downtown San Diego is the exciting place called Gas Lamp Quarter. With about 40 nightspots, plenty of open air restaurants, sidewalk cafes, live theaters, dance clubs, old fashioned pubs and world-class shopping centers, Gas lamp Quarter is one of the most happening places in San Diego. The traditional and modern mix here in a perfect blend.
Plan a San Diego vacation and don't forget to mark a visit to Downtown in your itinerary.California Suites Hotel offers affordable lodging in San Diego with easy access to the loveliest tourist attractions in this city.
With us, you will find high quality premium facilities at budget prices at the most convenient placed location in the city, which very few San Diego lodging can offer. Come and enjoy a memorable vacation. Make your room reservations now!