Legoland California offers a lifetime experience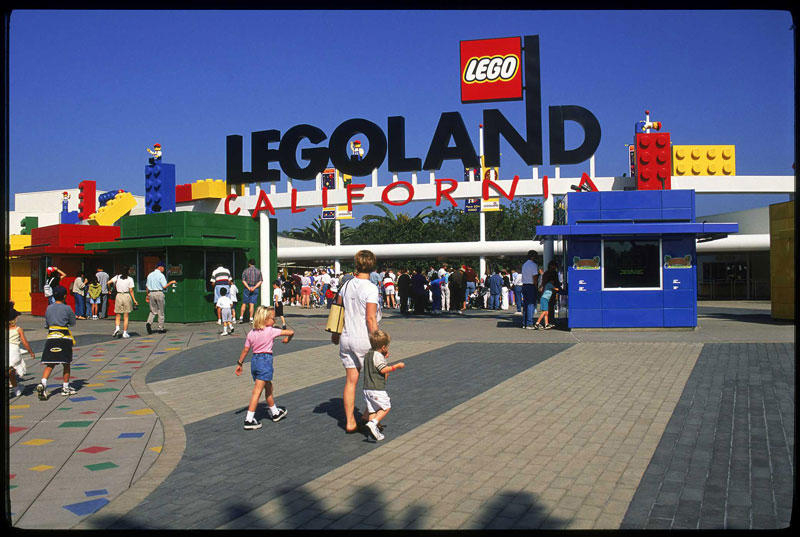 Located in Carlsbad (California) around the Lego toy brand, the miniature park and theme park Legoland California is one of the main attractions in San Diego for kids and adults of all ages.
Amusements at Legoland
Legoland offers a day full of excitement, happiness, colors, adventure and lots of action to the visitors. The thrill begins at the front entrance where a 9-foot, bright red LEGO dinosaur welcomes you to a joy ride.
The park has different fun zones including:
Dino Island –Dino Island has a mini steel roller coaster – Coastersaurus – that curves and dips around huge models of Lego dinosaurs.
Duplo – Duplo brand – especially designed for children aged 1½ to 5 years –features several Duplo themed and water-oriented attractions.
Fun Town – A role-playing amusement area, Fun Town features activities for adult skills or professional identities, which include Volvo Driving School, Volvo Junior Driving School, Lego Factory Fire, Academy, Flight Squadron, Sky Patrol, and Skipper School
Miniland USA – Miniland USA – a scale model miniature park – features outstanding architecture and symbols from America and other parts of the world. The cities included at Miniland are Legoland Miniland New York City and Legoland Miniland Washington DC.
Castle Hill – Castle Hill – a medieval castle-themed area – features Dragon roller coaster, Knights Tournament ride, Hideaways, and Royal Joust.
Imagination Zone –Imagination Zone allows visitors to ride a Wild Mouse-style roller coaster – Technic Coaster-Test Track. Visitors can choose from three different 4-D movies – Bob the Builder, Spellbreaker, and Clutch Powers.
Pirate Shores – Pirate Shores – a popular splash park – features six water-oriented rides and other attractions including Splash Battle, Soak 'N Sail, Treasure Falls, Swabbie's Deck, Captain Cranky's Challenge, and Pirate Reef.
Land of Adventure – This is the newly introduced feature theme park, designed to replicate the 1920s in Egypt.
Legoland Water Park – Located next to the buildings in Fun Town, it is the water park area in Legoland California, which was opened on May 28, 2010.
For tickets and other details visit http://california.legoland.com/.
San Diego Lodging
Planning to visit Legoland California but worried about accommodation in San Diego?
Put your worries to rest as California Suites Hotel – one of most preferred San Diego budget hotels – offers comfortable lodging services. An AAA-approved hotel and a proud member of the San Diego's Chamber of Commerce, California Suites Hotel offers world-class services including
Large heated swimming pool
Air-conditioned public areas
Complimentary newspaper in lobby
Cable with HBO
High speed Internet access
Spa tub
Laundry facilities
Continental breakfast
Safe-deposit box
Visit Legoland California and make your San Diego vacation even more memorable.