Mardi Gras all set to rock San Diego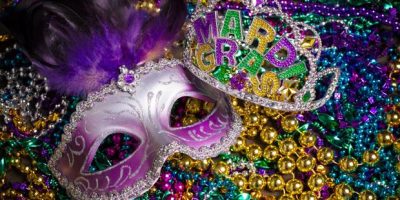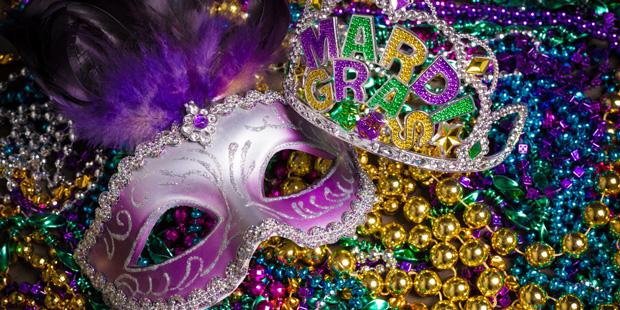 San Diego's eventful calendar is all set to welcome one of the most exciting annual events – the 19th Annual San Diego Brazil Carnival, which has come to be known as one of the largest and most authentic carnival celebrations outside of Brazil and among the best Brazilian Carnivals on the West Coast.
The gala event signals the start of San Diego's Carnival Mardi Gras celebrations, which culminate on Fat Tuesday.
If you are in downtown San Diego on Fat Tuesday and planning to soak in the spirit of the Carnival during your San Diego vacation, you must Party Mardi Gras – Gaslamp style. This outdoor celebration includes two spectacular parades on Fifth Avenue and a fabulous block party featuring many great stages with fun musical acts.
The 19th Annual San Diego Brazil Mardi Gras Carnival will be held on March 5 at 4th & B Showcase Theater in Downtown San Diego. This year's theme is Amazonia!
Rich in beauty and color, this Mardi Gras Ball features carnival bands, pulsating Samba beats, stunning dancers, electrifying Capoeira performances, parades, nonstop Brazilian Music and lavish Mardi Gras costumes adorned in sequins, beads and feathers masks.
Dancers will be accompanied by live percussionists playing authentic Batucada rhythms of Rio de Janeiro. Various stages of entertainment will also be in full swing featuring DJs, hip-hop and freestyle dancers.
Strolling dancers and performers treat audiences to music and Mardi Gras revelry, and the fan-favorite parades shower the throngs with beads. Cajun, Creole and other eats line the streets, along with craft and bead booths.
Seven stages of entertainment, cool lounges, street performers, carnival action, enthralling go-go dancers and DJ's, and of course the crown jewel of any Mardi Gras celebration, that is the two parades of floats, live music, animated processions and those coveted beads will mark the revelry on March 8, the famed Fat Tuesday of Mardi Gras!
Mardi Gras is French for "Fat Tuesday", and refers to events of the Carnival celebrations, beginning on or after Epiphany and ending on the day before Ash Wednesday. The event marks the practice of the last night of eating richer, fatty foods before the ritual fasting of the Lenten season, which started on Ash Wednesday.
If you are keen to enjoy Mardi Gras in its true lively spirit on your San Diego vacation, you must stay in a San Diego hotel close to the Gaslamp Quarter. California Suites Hotel tops the choice of a good, clean and affordable San Diego hotel located just minutes away from the enchanting Gaslamp Quarter. With spacious rooms, Internet access, complementary breakfast, laundry facilities, free parking and many more value-added services, California Suites Hotel enjoys the reputation of being the Value Price Leader among San Diego budget hotels.
The gala 19th Annual San Diego Brazil Carnival is less than a month away. You need to reserve your rooms now to avoid the last minute rush.