Planning a vacation…. Keep your children in mind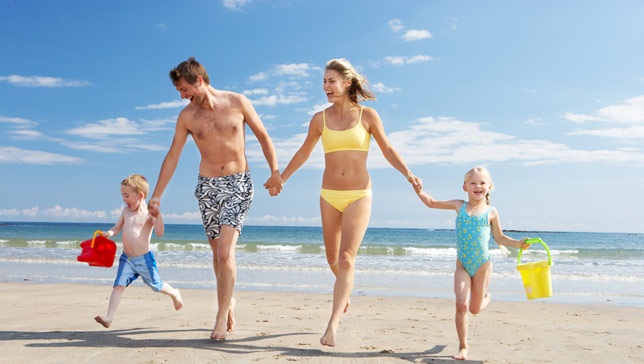 So you are planning an affordable family vacation with your kids. But don't know where to go? After all not all places offer equal entertaining opportunities to both adults and children. And kids wouldn't want to spend all their time simply sun-bathing, would they? Its best to look for family vacation packages where you can club in some affordable lodging, a memorable beach vacation along with some really awesome sight-seeing.
Among the places which are a cool destination for families is San Diego, especially for children. With lots of public parks, museums, several beautiful sandy beaches, and a pleasant weather throughout the year, San Diego has so much to offer to children. Plus, San Diego motels and hotels offer family vacation packages to suit every kind of pocket.
The world-famous San Diego Zoo has two parks in San Diego: one located in Balboa Park is a traditional Zoo, and the other is Wild Animal Park located north of the city. Spare one full day to explore the zoo.
Sea World is home to the killer whale named Shamu and dozens of other stunning marine animals. Watch Shamu and her buddies perform. I am sure your kids would love it.
Check out Belmont Park, an amusement park at the Mission Beach boardwalk. It features two major landmarks: the Plunge and the Giant Dipper. Give your kids the ride of their lives at Giant Dipper or take them for a swim at the giant indoor swimming pool at the Plunge.
Your kids can go for roller-skating or roller-blading. The busy skating spots like Mission Bay or Mission Beach draw a large number of young crowds. Mission Bay also has space for kite flying.
Balboa Park is a lot more than a zoo. Its home to the Children's Museum, and the Fleet Science Center.
The Park, Lego Land, north of San Diego features lots of things made of the Lego blocks. It's a good place to hang out for smaller children.
San Diego has dozens of amazing beaches. You can rent boogie boards, surfboards, or even a bicycle for your kids.
If your kids are interested in history, then take them to old town. It is full of traditional Mexican restaurants and shops.
If your kids are inclined towards science, then Mount Palomar Observatory is the place to check out.
There is a lot to see in San Diego . When planning a trip for the entire family. Rest assured, San Diego has something for both adults and children alike. You can check out online the hotels which provide family vacation packages. It's best if you check into a San Diego motel or a hotel which is near by to all these attractions, so that you and your kids don't waste much time in commuting.
Photo courtesy: Travel news