Restaurants Near California Suites Hotel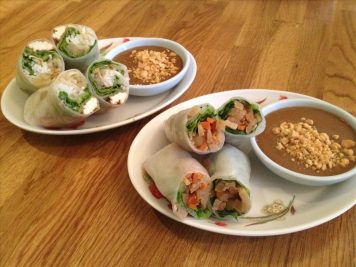 What's the eating like near California Suites Hotel? Interesting and varied. Just down the road are Di-Chan Thai and Sipz Fusion Café, two places where you can get the best value for your cash anywhere. If you have a craving for Thai food, the large selection of native dishes at Di-Chan Thai would surely satisfy.
Sipz Fusion also serves Asian cuisine and a whole slew of vegetarian and vegan-friendly dishes. Don't worry about your kids not liking veggies though, as they have a child-friendly menu as well.
Close to Di-Chan Thai is the VIP Oriental Buffet. The prices are a tad higher than the first two mentioned, but the food is not bad.
A couple of streets over from the hotel, you'll see Sake Sushi, excellent for when you need a taste of the Land of the Rising Sun. You can always go to Buga Korean Barbecue for those tender pork and beef cuts lovingly tended over a hot grill and slathered in delicious sauces.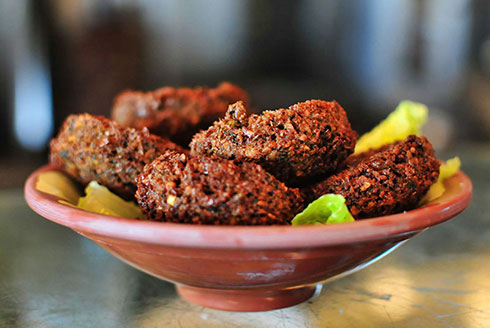 If you're getting tired of the Asian flavor however, there's the Aladdin Mediterranean Café. It is a bit pricey, but has great reviews on both food and interior atmosphere. You should try their breads and wraps; they're great favorites.
Bismillah Kabob-n-Curry is just a step down the street from Aladdin Café if you want more Mediterranean and Middle Eastern cooking. It's lighter on the wallet than Aladdin Café but with the same excellent flavors and taste.
Craving a cool snack in the hot summer day or a hot cup of coffee in the morning? Near the Aladdin Café and the Bismillah restaurant is Berries & Beans. You can always stroll down after dinner for a nice ice cream or dessert.
The exotic culinary fare near California Suites Hotel is always a superb treat for our guests. Certainly you won't starve. Don't be overwhelmed with the variety of delectable platters nearby; you can always have that great American favorite delivered to your door: the pizza.