Summer time means Sea World Fireworks Show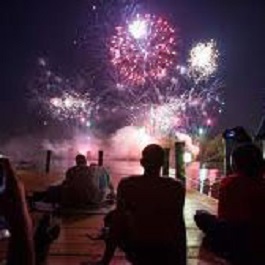 Sea World is one of the prime attractions of San Diego. No matter what time of the year you visit San Diego, a trip to Sea World is a must.
In summer, Sea World enthralls its visitors with spectacular fireworks. The Sea World Fireworks Show will take place on Memorial Day weekend 26th and 27th May, 2012 tentatively around 9:50 pm, and on 28th May, 2012 tentatively at 8:50 pm.
Spend Memorial Day weekend at Sea World San Diego, and enjoy an evening of fireworks at Mission Bay.
Summer time in Sea World means good times as the park transforms after dark with extended hours and seasonal nighttime only shows. Feel the amazing energy of Shamu Rocks, the SeaWorld's killer nighttime show. Shamu- the famous killer whale is a major attraction and is a huge draw.
Or share a laugh with the hilarious Sea Lions Tonite show. It features sea lions- Clyde and Seamore who enthrall the audience with their mischievous acts. And finally let your spirit soar during the "Into the Blue" fireworks finale.
Sea World Fireworks Show is a complete family-friendly event. If you are planning a vacation to San Diego in May, do attend this event. It would be fun spending a day with your family at the mesmerizing Sea World.
Public Transportation: 
SeaWorld is easily accessible by public transportation.
As far as San Diego lodging is concerned, choose a San Diego hotel which is centrally located. Approved by the AAA and a proud member of the San Diego's Chamber of Commerce, the California Suites Hotel is a leading budget hotel in San Diego which offers easy and convenient access to all the top attractions of San Diego.
Sea World, Balboa Park, Old Town, La Jolla, Little Italy, shopping centers and all the popular beaches are nearby. Well-known for its hospitality, California Suites Hotel provides fine services at affordable prices which include continental breakfast, large heated outdoor swimming pool, cable with HBO, high speed Internet access, free parking, laundry facilities and more.
Source includes: Yelp.com Events
Photo Courtesy: examiner.com