It's summer in San Diego! Enjoy blue whale watching
San Diego offers some of the best whale watching in the world.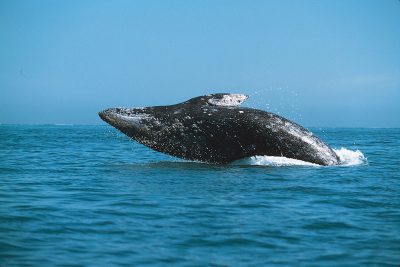 During winters between late December and March, whale watching is quite common as grey whales migrate to the warm water lagoons of Baja California. However in the past 4-5 years, the Summer Blue Whale Migration has allowed us to spot these mammals during the warm summer months and fall period too.
Come and spot the giant blue whales as they migrate to the waters off Newport Beach and make Southern California waters their home. The blue whale is more than 90 feet long and weighs around 170 tonnes. No wonder, it is the largest creature on earth. Along with blue whales you can also get to view finback whales (the second largest whale), humpback whales, minke whales, sea lions and dolphins.
Till the beginning of 20th century, blue whales were found in abundance. However, they were on the verge of extinction due to hunt expeditions. But with the efforts of international community, blue whale sightings have increased. In the summer of 2012, more than a thousand of blue and finback whales were spotted.
The sheer size of the whales is hard to imagine. During the summers, many whale watching cruises are available. One of the whale watching cruises is offered by Newport Landing Whale Watching.
So take a break and plan a vacation to San Diego and don't miss out on a whale watching cruise.
Some of the things that you need to carry on your whale watching trip are:
Sunglasses with UV protection
Camera to capture beautiful creatures
Binoculars
Jacket because summer or winter it can get chilly as you leave the shore
Don't forget to book a San Diego accommodation in advance during the busy summer.
Approved by the AAA and a proud member of the San Diego's Chamber of Commerce, the California Suites Hotel is a leading budget hotel in San Diego which provides good services at affordable prices. The best part is that California Suites Hotel is centrally located. Needless to say, most of the beaches, Balboa Park, shopping centers, and other major attractions are a short distance away.
Our facilities include continental breakfast, large warm swimming pool, cable with HBO, wireless internet access, free parking, safe deposit box, laundry facilities and more.