Tee Off In Style In San Diego This January!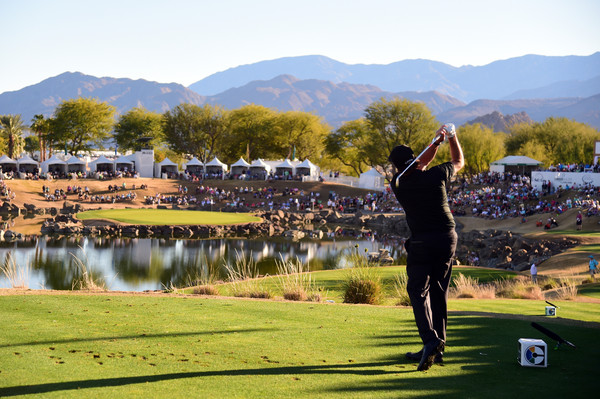 Are you passionate about the club-and-ball sport, better known as golf? Then you shouldn't miss the forthcoming Farmers Insurance Open 2011 in San Diego.
The Farmers Insurance Open will take place from 24th to 30th January, 2011 at the picturesque Torrey Pines Golf Course in La Jolla, San Diego. The Farmers Insurance Open originated as the San Diego Open in 1952.
Between 1952 and 1953, the golf tournament was played at the San Diego Country Club in Chula Vista, California. Later, the event was played at different locations such as Mission Valley Country Club in San Diego, Singing Hills Country Club in El Cajon, Rancho Bernardo Country Club in San Diego, and finally it moved to the charming Torrey Pines Golf Course in La Jolla in 1968. Since then, this popular golf tournament is played here at the expansive greens of the Torrey Pines Golf Course.
If you happen to be on a San Diego vacation during this time, make sure to attend this golf tournament. The tournament also attracted fame with singer-actor Andy Williams playing celebrity host of the tournament from 1968 to 1988. Golf as a sport is one of the best way of releasing stress and watching this game is just as enjoyable.
The popular tournament is now known as the Farmers Insurance Open as it is sponsored by the Farmers Insurance Group. Prior to this, from 1992 to 2009, the tournament was named Buick Invitational, sponsored by the auto giant.
This golf tournament has had several winners and champions to its credit ranging from Tiger woods, who won Buick Invitational four times, Ben Crane, Phil Mickelson, Arnold Palmer, Nick Watney, John Daly, Jack Nicklaus, Davis Love, Tommy Bolt, Gary Player, Billy Casper among other golf stalwarts.
Torrey Pines Golf Course is a beautiful golf course which overlooks the Pacific Ocean in the alluring La Jolla. Make sure that you spare a day to watch some golf action and enjoy nature as well. To save time on commuting, stay in a San Diego hotel from where La Jolla is nearby.
Located hardly 15 minutes away from the San Diego International Airport,the California Suites Hotel is one of the leading budget hotels in San Diego which offers fine accommodation at affordable prices which include spacious rooms, Internet access, complementary breakfast, laundry facilities, free parking and many more.
Besides the hotel offers good discounts from time to time to the San Diego visitors. Make it a point to include a trip to the Farmers Insurance Open at the Torrey pines Golf Course in La Jolla, in your San Diego vacation.