San Diego Botanic Garden – Enjoy a Day in the Lap of Nature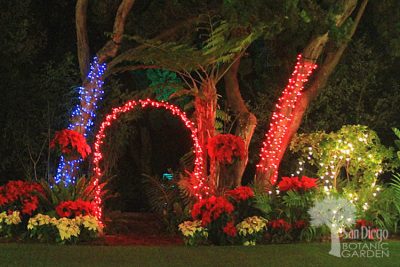 Bamboo groves, desert gardens and a tropical rainforest – all in one place! It can only happen in the San Diego Botanic Garden in Encinitas.
San Diego Botanic Garden was once the private property of Ruth Baird Larabee. In 1957, she donated her estate to the County of San Diego. Earlier known as Quail Botanical Gardens; the garden name was changed in 2009.
Spread over 37 acres, it has got the largest bamboo collection in the United States.
San Diego Botanic Garden has miles of garden trails, palms and around 3,000 varieties of subtropical, tropical and California native plants. Come and explore the breathtaking bamboo groves, lush succulent gardens, check out the herb garden, view different plants from all over the world and enjoy picturesque views.
Other highlights include a subtropical fruit garden, California native plants, firesafe landscaping and Mediterranean landscapes. Once there, check out the beautiful fuchsias, cacti, hibiscus, cork oaks, wildflowers, perennials, brugmansias and lots more.
The spectacular variety of trees, diverse topography and the microclimates you see here is hard to find anywhere else. San Diego Botanic Garden can arguably be called the only place where you can transit from a tropical rainforest to a desert environment in minutes.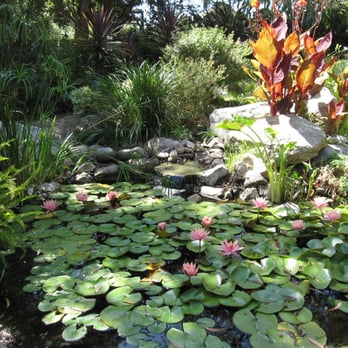 If you want to see plants that grow in the Canary Islands, the San Diego Botanic Garden has a garden devoted to it. Interested to know the plants and flowers that grow in the Himalayas? Check out the special garden dedicated to it.
The climate-specific gardens are based on different geographic regions ranging from Central America, Mediterranean, Africa, the Middle East, Australia and more.
San Diego Botanic Garden keeps hosting different events throughout the year. In December, the San Diego Botanic Garden will play host to Garden of Lights when the beautiful garden is transformed into winter wonderland with
dazzling lights illuminating the whole place.
If you are planning a San Diego vacation in the coming months, do spare a day to come and relax in this picturesque garden. As the holiday season is soon approaching, lots of San Diego accommodations are offering great discounts and offers on daily room stays and extended stays.
Located in Clairemont, California Suites Hotel is the Value Price Leader among budget hotels in San Diego. Strongly believing in customer satisfaction, California Suites Hotel's motto is to make the stay for guests Convenient, Comfortable and Affordable. Our services include continental breakfast, large heated swimming pool, cable with HBO, high speed Internet access, free parking, laundry facilities and more.
Come and spend a day in the lap of nature at the San Diego Botanic Garden!